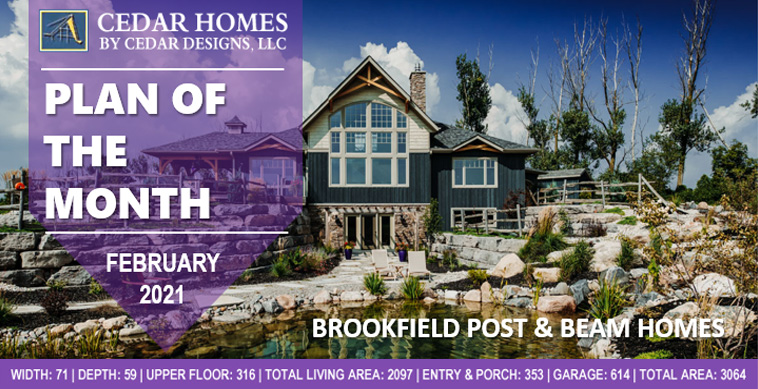 Brookfield Award-Winning Post Beam
The Brookfield is an award winning home design. It features post and beam accents throughout and floor to ceiling windows in the main living space.
"Award winning custom cedar home design at the best possible price for your building lot?"
House Plans - The Brookfield Post Beam Design
The Brookfield cedar home kit is a spectacular post and beam design home package which offers amazing open living spaces and the best of design.
The custom home package includes custom concept design, construction drawings and all the structural and exterior finishing materials required to reach the important "lock up" stage.
The Brookfield home package also provides fixed prices and guaranteed quantities together with high quality construction drawings.
Whether your choice of house plans are post and beam, traditional or conventional home construction designs, you can be assured you'll be provided with the quickest, most reliable, and economical way to design and build your new custom cedar home. Ask us about New Loan Financing Packages.
TAKE ADVANTAGE OF A FREE CONSULTATION
Request a call back today, with no cost or obligation


https://bit.ly/2OHE0xh
Contact us today for details and a free consultation: (800) 728-4474